About Us
Meet the Team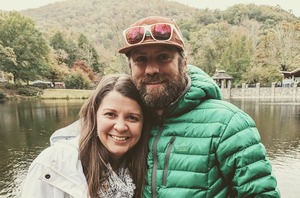 Josh & Diana Cissell Owners
Property management was never something I, Josh Cissell, ever thought I would do. Selling large tracts of timber and recreational land were the things that drew me into real estate during college. As a way to have a base income, I was part of starting a management company that grew exponentially right out of the gate. In a few short years I was managing approximately 300 units. I realized property management may be a pretty good gig for me but quickly figured out growing fast and big was not the way I wanted to do it. I stepped away from full-time property management for a few years to work with an organization called Young Life. In 2011 Cissell Management Company was formed and I slowly started managing a few properties again on the side. In 2013 I was back into full-time property management.
But this time was different. This go around my goal wasn't to build a business. Cissell Management Co. was just a means to an end. The business was the vehicle I needed to sustain my wife and I so that we could do what we really love: invest in people and live a big story. This time, rather than a shotgun approach to building the business, I took a laser approach and only managed the properties that fit my niche.
I intentionally grew the business slowly and methodically. This allowed me to provide exceptional service and refine the skills I learned at the previous company I helped create.
This brings us to today. Again, business is just a tool for us to live a better story. At the end of our lifetime, I hope to be known not for owning a successful business or being a "real estate tycoon." I hope to be known as someone who was a part of changing our culture of business and the world. I hope to be known as someone who cared for people well. I hope Cissell Management Company is an example of only taking what we need and passing the rest on to the next person so he or she may have the same freedom we have. Rather than creating opportunity for myself for the sake of making more money, I hope to help create opportunity for others that don't have the skill set to do it for themselves. Rather than seeing tenants as a dollar symbol, I want to see them as people. I want them to know they are important and matter to me. They are not just a means to an end. I want property owners to know that I'll do my best to look out for their best interests even if it means I don't make money. This business is our connection point with the world.
Live large,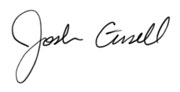 Josh Cissell
Broker, Owner